« Back to All Blogs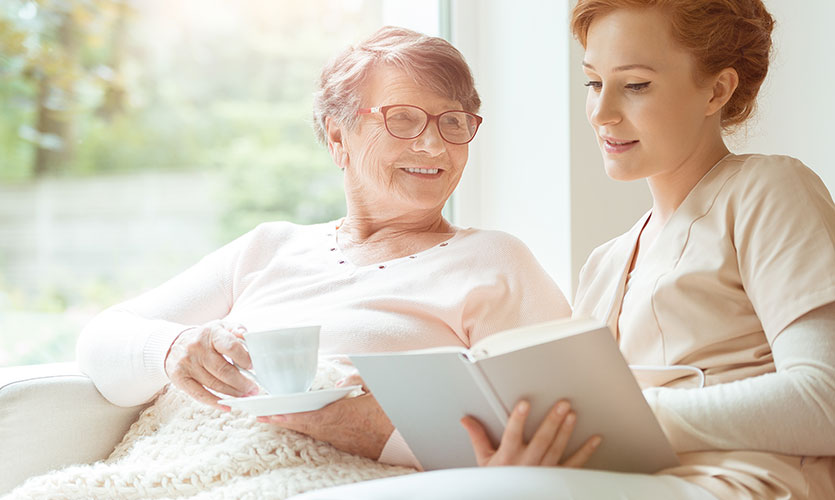 Categories:
More and more patients have been turning to hospice for end-of-life care since the Medicare Hospice benefit was first established in 1982. Hospice is a special type of care that focuses on maximizing a person's quality of life and helping their caregivers as they enter the final stages of advanced, life-limiting illness. For those with incurable diseases, it provides compassionate care that focuses on the mind, body, and spirit.
You may wonder how much longer a loved one is going to live once a doctor recommends hospice care. One big misconception is that hospice care is only used when a person is entering their final days of life. Although some patients may wait until the end is very near to enlist the help of hospice, this type of care is suited to helping patients for several months or even longer. In fact, the longer a loved one is in hospice, the greater their opportunities to enjoy their remaining time.
How Does a Patient Qualify For Hospice?
To be eligible for hospice care, patients must meet the requirements for enrollment that are listed by the U.S. Centers for Medicare and Medicaid Services. In general, private insurance as well as Medicare and Medicaid stipulate that two physicians must state that they believe it is unlikely a patient will live beyond six months in order to be eligible for hospice. Although there are several signs that may indicate a six-month life expectancy to physicians, it is not an exact science, and some patients will live longer.
How Long Do People Usually Stay in Hospice?
Most patients do not enroll in hospice until their time of death draws near. According to a study that was published in the Journal of Palliative Medicine, roughly half of patients who enrolled in hospice died within three weeks, while 35.7 percent died within one week.
However, it is worth noting that a significant minority of patients survive for six months or more, with 12 to 15 percent of patients in the study falling into this category. Although it is difficult to predict how long someone will live because each case is different, patients who were younger than 65 when they were enrolled were less likely to die within six months in the study.
Gender also appears to play a role, with men slightly more likely to die within six months than women at 88.4 versus 85.1 percent. The reason for entering hospice is also a factor, with patients who have dementia or stroke tending to have lower overall mortality rates in hospice than those with other conditions.
Meanwhile, a report from Trella Health found that the average length of a hospice patient's stay rose 5 percent in 2018 to 77.9 days, up from the 74.5 days noted in 2017. This is considered good news for patients as many people's time in hospice is too short for them to get the full benefits offered by hospice care. In surveys by the U.S. Centers for Medicare and Medicaid Services, many families have said they wished their loved one had gone into hospice sooner.
The maximum length of eligibility for hospice is six months. This means that patients are not expected to live beyond six months at the time of their admission. However, a notable percentage of patients do end up surviving beyond this time, at which point they may be eligible for further hospice, or they may be discharged.
How Can Patients Be Discharged from Hospice?
If a patient's condition improves to the point where their treatment can be resumed or their life expectancy changes to longer than six months, they are no longer eligible to receive hospice care.
However, there are several other reasons that a patient might be discharged from hospice besides their condition changing to the point where it is no longer terminal. For example, a patient is free to opt out of hospice care at any time they choose for any reason. It is important to note that when a patient opts out of hospice care, they revoke any of the assistance they were receiving from the Medicare Hospice benefit, including home medical equipment, supplies, home visits, and therapeutic or holistic services.
There might also be cases where a patient moves out of the hospice's service area or needs to transfer to a different hospice. Rarely, a patient might be discharged because their behavior is considered disruptive, uncooperative or abusive to the point where it impairs the hospice's ability to care for the patient or operate effectively. Patients do have a right to appeal hospice discharges.
If a patient is discharged from hospice and their condition later deteriorates, they can be readmitted.
Reach Out to The Compassionate Care Team at Traditions Health
If your loved one is approaching the final stages of illness, get in touch with the compassionate care team at Traditions Health. Even if they have not yet been given an official diagnosis of six months or less to live, understanding the options and discussing the best time to enroll in hospice can give families peace of mind.